Welcome to Angry Bricks!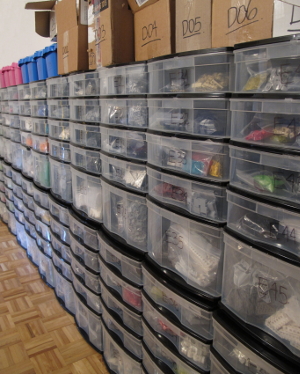 We ship with Canada Post. If you use the automated shipping calculator and we can manage to ship for cheaper than what had been computed, we will refund the difference. When in doubt, just request a quote!
If there's any issue with an order, please let us know. We speak English, French and Spanish.
Packaging
To protect them against life's perils, all minifigs and large transparent parts are packed in individual bags for both storage and shipping. Smaller transparent parts are also packed to prevent scratches. Note that new parts may still not be mint, as they'll have travelled before getting to us!
Happy building!